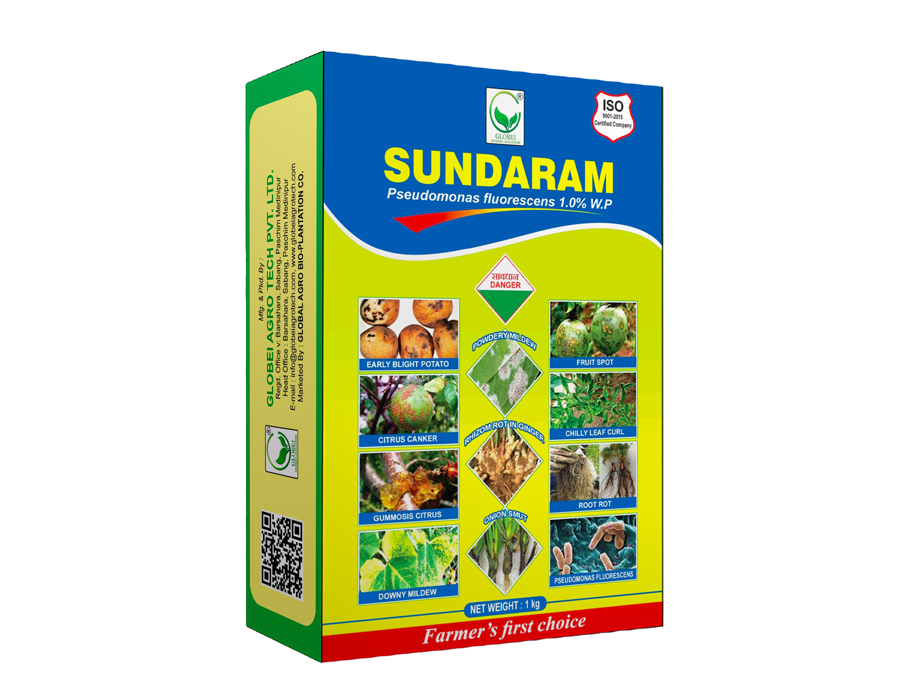 Pseudomonas fluorescens 1.0% W.P
BIO-PESTICIDE
Keep in a cool dry place and away from direct sunlight.
COMPOSITION:
Pseudomonas fluorescens 1.0% w/w
(CFU count: 1 x 10% / gm min.)
Carboxy methyl cellubose 1.0 w/w
Talc powder                    98.0% w/w
Total                                100.0% w/w
DIRECTION FOR USE: Please read entire label & enclosed leaflet before use.
PRECAUTIONS
1) Avoid inhalation and skin contact.
Wash contaminated skin & clothes.
2) Do not eat, drink or smoke during application.
3) Destroy empty containers after use.
Antidote: Treat symptomatically
Recommendations : It effectively controls soil borne pathogens causing
Bacterial wilt of Tomato and wilt disease of Okra and plant parasitic nematodes specially Root-knot nematodes infecting Tomato and Okra,