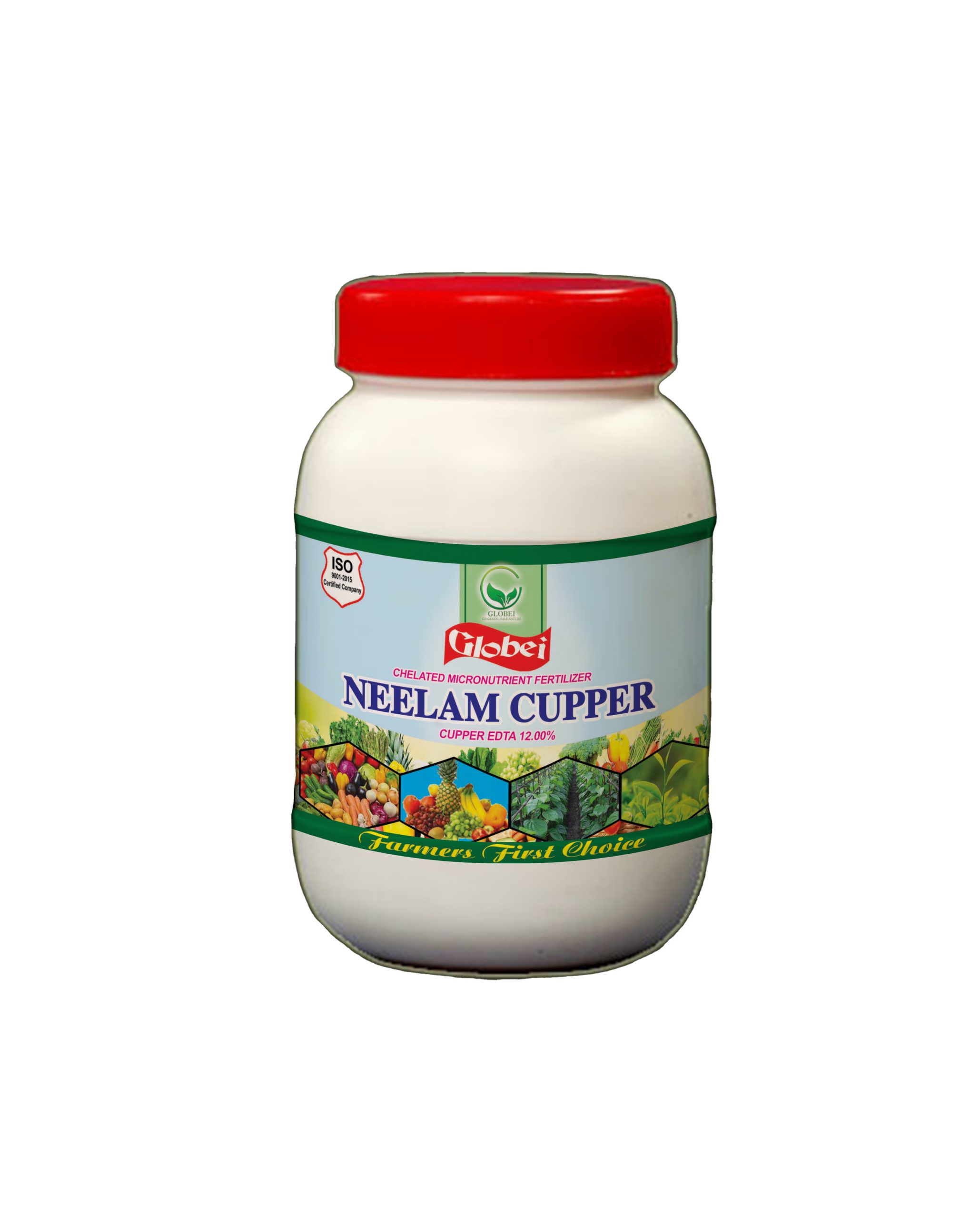 CUPPER EDTA 12.00%
Globei Neelam Cupper: is an effective fertilizer for
correcting Copper deficiency in plants. Copper is easily
available to plants as it is fully chelated with EDTA.
Dosage: Dissolve 50 gm. in 100 tr. of Water.
Method & Time of application : Spray on both side of the
leaf, either in the morning or in the evening. First spray
one month after sowing or transplanting, the second
spray after 15 days of first spray and third spray can be
carried out 15 days after second spray.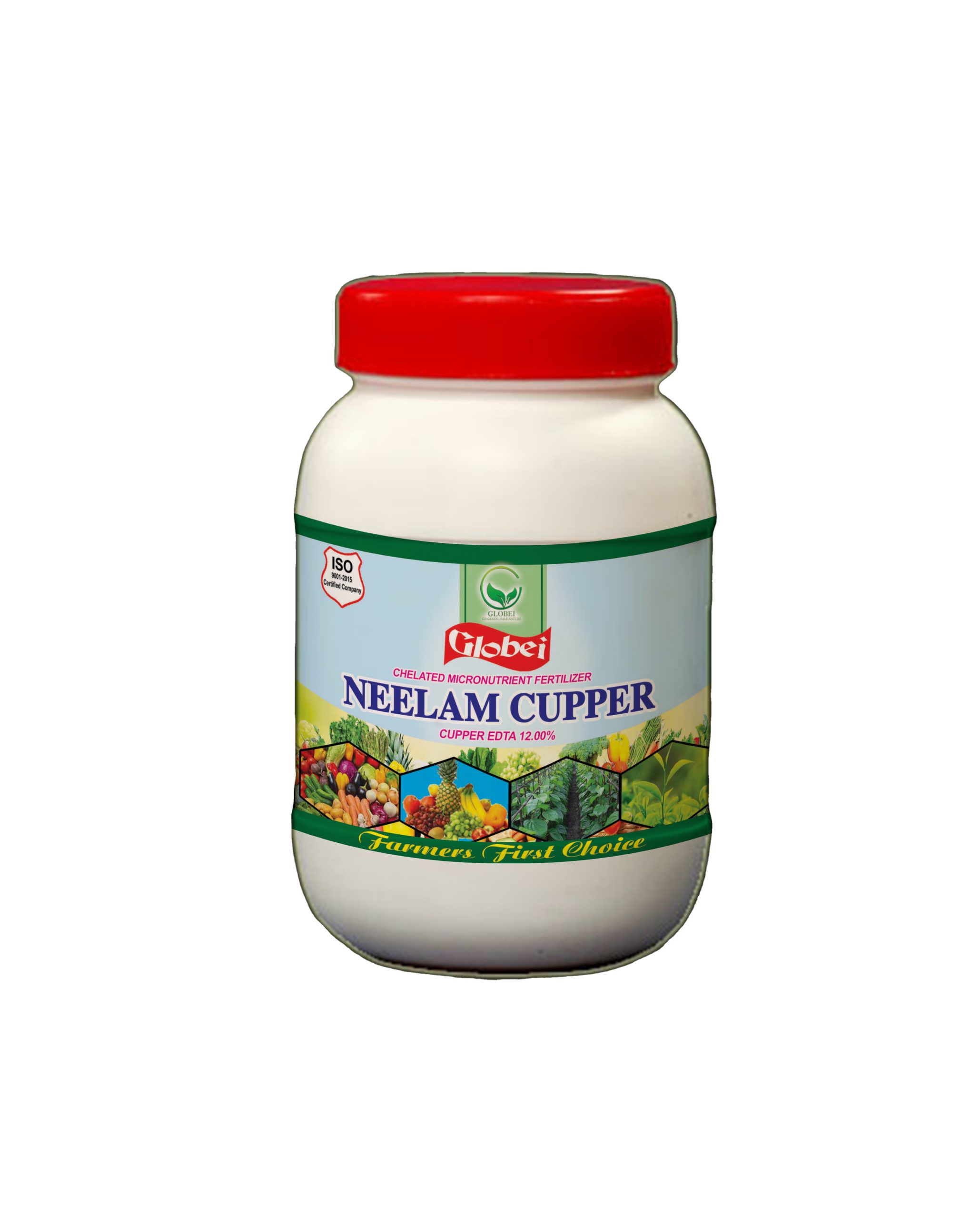 NEELAM CUPPER
Quantity: 500 GM